Tree Services: From tree trimming and removal to removing or grinding down stumps, we have you covered!

TREE REMOVAL INIANAPOLIS
When you've GOT dead, overgrown, or leaning trees, you need to call in a pro tree removal company in Indianapolis. We Help you maintain your landscaping, so your lawn looks neat and well-maintained as well as removing potential dangers from your residential home or commercial business premises.
CROSS CUT TREEE SERVICES & LANDSCAPING is the landscaping solution you need for, tree trimming Indianapolis, tree removal Indianapolis, tree pruning Indianapolis, stump grinding Indianapolis, tree topping Indianapolis, arborist landscapers Indianapolis, tree planting Indianapolis, Storm damage services Indianapolis, Tree nursery Indianapolis, Landscaping Indianapolis, Tree and plant installation Indianapolis, Stump removal Indianapolis, stump grinding Indianapolis, Aeration and Lawn care Indianapolis, Shrub pruning Indianapolis, Mulching Indianapolis, Weed control Indianapolis and Much More !
As well as our other lawn care services, we're pleased to do tree removal and trimming. Offering the professional tree services, you can rely on to help keep your home and neighboring buildings protected while removing trees of we, any dimension & require here to provide you with precision tree.
Skilled, Experienced Tree Contractors Indianapolis
Cross Cut Tree Services & Landscaping contractors specialize in Tree Removal Services, we've the skills and expertise to safely cut down trees large and small. We most often do pine trees and ash trees (due to the Emerald Ash Borer insect), however we work with trees of all species. Our tree removal contractors are Full-Service.
Accredited and Insured
24 Hour Storm Damage Yard & Trees Clean Up
Emergency Tree Services Available Indianapolis
We're here to provide Indianapolis with full landscaping solutions, junk removal, and destruction services. Our professionals look after the hard work, so you don't have to! From routine lawn care services to tree hauling or tree removal service, we've what it could take to help keep your home and property dressed, neat, and beautiful! Pick up the telephone and give us a call today for your free estimate !
Cross Cut Tree Services & Landscaping Is the Regional Team You Can Trust
We offer a full line of 24 hr. emergency Tree Removal Services in Indianapolis and we are pleased to provide support to clients through the region. For home and company owners: Tree removal Fishers, Tree removal Avon, Tree removal Noblesville, Tree removal Brownsburg, Tree removal Zionsville, Tree removal Carmel, Tree removal Irvington, Tree removal Beech Grove, Tree removal Greenwood, Tree removal Plainfield, and the surrounding areas.
Professional Tree Removal Indianapolis
Our professionals landscaping contractors near Indianapolis can offer everything from stump removal to DANGEROUS tree removal. In case your property is being negatively impacted by dead trees, or landscaping, we are here to help. Your one-stop shop for landscaping solutions, tree contractors, and yard landscaping, we are ready to get your property looking its best again !
Family-Owned Company 
We're a neighborhood, family-owned lawn care support and landscaping company, and we are devoted to assisting our locals and neighbors with all their tree planting, tree trimming, tree care needs and property landscaping maintenance needs. Cross Cut Tree Services & Landscaping are enthusiastic about our business and we delight in surpassing your anticipation. Why settle for a destruction service or trash removal company which will only do the job halfheartedly–and leave you with less than stellar results ?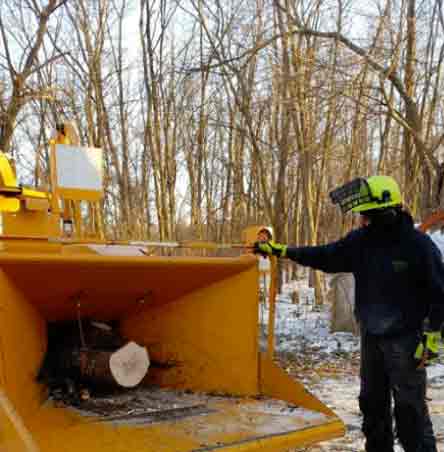 Cross Cut Tree trimming and 24/7 emergency tree service Commercial and residential.
Services we provide, and our techniques are the following:
Cross Cut Tree Trimming and Pruning: 
We, at Cross Cut Tree services may determine the kind of pruning or trimming necessary best for your trees, the appearance of the trees is essential, and so is their health. The most crucial is to keep the trees looking safe, healthful and good.
THESE ARE OUR TECHNIQUES: 
1) Reduce branches that rub each other.
2) Removal of branches that obstruct with streets and sidewalks.
3) Reduce branches that interfere with structures, rain gutters, windows, cables, roofs, chimneys, patios, decks, sidewalks, driving areas, parking areas, carports, pools, fences…
4) Remove dead or weak limbs which may be a danger to human, pets or other trees
5) Remove infected, deceased or sick limbs.  Reduce limbs for a better structure to reduce the capacity of any storm wind resistance and ruined.
6) Trim to improve the shape of the trees.
7) Thinning the trees to improve light and wind penetration.
8) Removing limbs damaged by adverse weather conditions, to avoid injury or injury.
9) Coaching young trees to a healthful, safe and good-looking mature trees.
Cross Cut Tree Removal: 
There are circumstances when it is essential to remove a tree, however although elimination may be the last resort. We might help you determine whether a tree should be removed. We're well trained and have the skills to efficiently and safely remove trees. We recommend to remove a tree when:
1) The tree is dying
2) Tree is considered irreparable and hazardous
3) Has been harm and impossible to correct through pruning or trimming
4) Is currently leaning and causing damage to other trees, buildings, or some other obstruction
5) Is to be corrected by a more suitable specimen
6) It is in the way of a brand new construction area and needs elimination
Cross Cut Tree Stump Grinding and Removal:
We recommend the stump to be grind for a much more efficient, and better location that is appreciated. We've the gear to grind or remove any size tree stump.
Cross Cut Hazard tree removal and Trimmed: 
The burden of a storm may cause limbs or entire trees to collapse, frequently landing on automobiles, homes, drives, fences, roads, and on top of other trees or other structures, tree injury may be good and is chiefly a result of the burden of storms, and these trees can be hazardous trimming or removing them.
Any dimension Shrubs Trimming and Removal: 
We specialize in commercial properties for all tree trimming, and elimination. We correct damaged shrubs, and new planting.
Tree Lot Clearance Demolition: 
Clearance specialists: We'll cut all the trees down and grind them; we may either haul the timber chips off or leave them. Whatever is a lot more convenient.
Tree Consulting and Evaluation: 
We Offer you a free consultation on all your tree(s) needs.
Tree Damage Prevention:
If you are worried that your tree near Indianapolis might cause destructive yard damage through time to your home, cars, fences, or the loss of your trees ?  We can give you FREE advice on how to prevent any unexpected damage caused by your trees, and to prevent damage to the tree itself. We have the skills to help prevent these potential damages!  by trimming, pruning or even removing those trees. Also, it is very important to keep your trees at a certain measurement to prevent any damage caused by any thunderstorm, wind, or snowstorm.
Cross Cut Emergency Tree care and Removal:
Storms may cause entire trees to fall, also limbs to brake off or fall. Often landing on homes, cars, driveways, fences, neighbor properties, falling on other trees, and other structures. Many times, the emergency can be trees rubbing on the roofs, windows, or structure on a snowy or windy storm. We'll come out to take care of that unsafe situation for you. Fallen trees can be very dangerous removing them and trimming them. We have the skills and experience to safely remove any tree. Cross Cut Tree Services offers satisfaction for any emergency on your tree needs! 24/7 with over 25 years of experience. Call Today – (317) 519-2192 !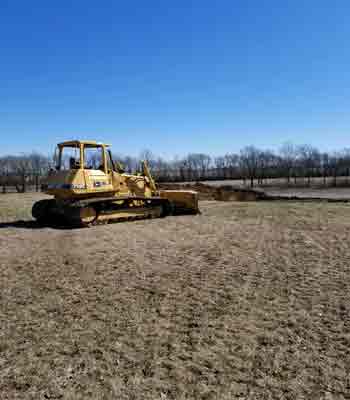 SPECIALIZING IN DANGEROUS TREE WORK! Fully Licensed Bonded & Insured
Tree Removal
Cross Cut Tree Services & Landscaping specializes if a tree must be removed from your property. Tree removal can be a hazardous job in the hands of an amateur, especially trees that are close to your home. Cross Cut Tree Services & Landscaping has 20 years' experience in tree removal from delicate or seemingly inaccessible places. A staff member will discuss with you the safest method for removing your tree and give you a free written proposal with specifications and price.
Deadwood Removal
Deadwood removal is referring to all dead branches and twigs or even removal of a whole dead tree. Deadwood removal is detailed and time-consuming work and is not recommended for most homeowners to do themselves. By removing branches from your trees that are no longer living, deadwood removal improves the health of the trees and at the same time increase their beauty.
Deadwood removal protects against disease, insect infestation, long term decay, and fire hazard, all at the same time minimizing wind fall cleanup. Call Today – Call Today – (317) 519-2192
SPECIALIZING IN DANGEROUS TREE WORK! Fully Licensed Bonded & Insured
When it comes to tree and deadwood removal, our tree crews will remove the tree safely according to ANSI specifications. Our tree workers pride themselves on their ability to work together in coordination to bring the tree down without damage to your home or landscaping. The clean-up crews ensure that your property and service area will be neat and tidy throughout the entire job and upon completion of tree removal. We can haul everything away or leave the wood for you to split. We can give you several options.
Tree Care
Having Tree Care Done is an Investment!
Tree care involves all the stages of tree growth, from protecting a delicate sapling to ensuring healthy development to any necessary pruning as the tree fills out. Think of tree care as an investment. A healthy tree increases in value with age, increasing property values, beautifying our surroundings, purifying our air, and saving energy by providing cooling shade from summer's heat and protection from winter's wind.
Tree care prevents problems and is much less costly and time-consuming than curing one once it has developed. An effective tree care maintenance program, including regular inspections and the necessary follow-up care of mulching, fertilizing, and pruning, can detect problems and correct them before they become damaging or fatal. We know that even well cared for trees can sometimes succumb to tree disease and insect damage. Diagnosis and treatment require an educated and experienced professional. The sooner a correct diagnosis is made, the less damage your trees will endure.
Proper tree care of tree stress caused by cold, heat, wind, and drought will protect from disease and insect infestation. Cross Cut Tree Services & Landscaping is the best choice when you need tree care service. Experts in:
1) Bagworms
2) Japanese Beetles
3) Emerald Ash Bores
4) Insect & Disease Control
STORM DAMAGE SERVICES
Stop Insect and Disease Attacks!
Most storm damage to properties during severe weather events occurs due to falling trees and limbs. High winds and saturated soil conditions typical of summer storms can cause tree roots to fail and branches to weaken. Limbs may be torn free during storms or an entire tree may fall, causing power outages, property damage, and even personal injury. During winter, the weight of ice and snow accumulations causes failure of branches and even entire trees.
Debris on the ground from storm damage can be a considerable hazard which you should not always handle on your own. Fallen tree limbs can be very heavy and sharp, and the handling and disposing of them without the proper tools can further complicate things. Severe damage such as splitting or pulling apart of branch forks, removal of large areas of bark, twisting and splitting of the trunk, or even uprooting may occur during storm damage. These injuries usually result in a change in appearance of the tree and increase its susceptibility to a subsequent insect or disease attack. It is important that the damage be properly treated, and repairs made to maintain the health of the tree.
When you need storm damage cleanup, our crews quickly and safely remove hazardous trees and branches. From removing an entire uprooted tree, to collecting and hauling away tree debris scattered by wind or ice, Cross Cut Tree Services & Landscaping is your first choice for storm damage services. Call Today – (317) 519-2192
SPECIALIZING IN DANGEROUS TREE WORK ! Fully Licensed Bonded & Insured
Cross Cut Tree Services
Additionally, to cutting down trees, our tree removal company also provides tree trimming services. We may identify branches that might be a threat and after that gradually cut them out. Our tree pruning services supply a precise approach to get rid of hazardous limbs without needing to cut down the entire tree, and because our tree contractors have almost 2 decades of experience performing tree solutions, you can be confident in our capability to safely remove almost any limb. Cross Cut Tree Services can help your trees look healthier and far healthful ! For the best results, let our experts look after all your tree pruning service requirements.
Prompt Cleanup 
Unlike tree removal companies that take down the tree and after that leave your yard a mess, Cross Cut Tree Services Tree Removal Services will clean up after yourself. We include yard waste collection in all our tree trimming and removal projects, and our pros are available for tree stump removal. We're the tree contractors you can rely on to do the entire job right the very first time! So why settle for anything less ? Whether you've a tree that should be cut or trimmed down, call Cross Cut Tree Services today. We supply both scheduled and emergency tree service, so whether you've a tree that needs to come down, don't hesitate to contact our professionals. We bring you with cheap, safe removal and tree trimming !
TREE STUMP REMOVAL 
When you've a dead or overgrown tree removed, it might make your entire property look neater and cleaner, except for this unsightly stump left behind… Get your yard looking its best with stump removal solutions out of Cross Cut Tree Services. Providing one-stop lawn and tree maintenance services, our professionals execute stump grinding on both the stumps that are new and old, and we may get your lawn blemish-free and smooth in no time at all whatsoever. So, don't allow a lingering stump to detract from your house: call Fred & Sons Hauling today for professional stump removal and much more !
Tree branches and tree limbs may need to be trimmed for many reasons:
1) Tree trimming to prevent damaging roofs and gutters.
2) Tree trimming to remove tree limbs that are dead or rotted.
3) Trimming tree branches to keep animals off roofs.
4) Dangerous Tree Trimming dead tree branches to prevent them from falling on property.
5) Tree trimming to keep the tree symmetrical and beautiful.
6) Trim tree limbs to allow sunlight to penetrate backyard areas.
A tree that is properly trimmed uses water efficiently and draws the necessary "food" from the earth, making branches more resilient in high winds.
STUMP GRINDING
We Efficiently Get the Job Done !
Whether you need immediate or emergency tree removal, tree stump removal & stump grinding to improve your landscape, or a general lot clearing for your residential or commercial property, our team of tree service professionals will safely and efficiently get the job done. We take pride in our work, treating the property at your home or business as if it were our own.
Once a tree has been removed, it may also be necessary to contact a stump grinding service. Tree stumps left on your property can pose a threat to your lawn, as they can be a host the spread of fungus and disease. The longer you avoid stump grinding, the more dangerous decaying stumps can become. Not only can they destroy lawn mowers and other lawn equipment, but they can also pose a threat to unsuspected people walking on your turf. Stump grinding is the quickest and most efficient way to remove unwanted tree stumps, stump grinding creates minimal disturbance to lawns and surrounding areas. We turn your unwanted stumps into useful mulch.
We have the right equipment to make the stump grinding and tree stump removal process both a quick and tidy operation. Cross Cut Tree Services & Landscaping is the best choice for stump grinding and tree stump removal. We ensure your complete satisfaction with every job, and our prompt courteous services—taking care of you from start to finish. Cross Cut Tree Services & Landscaping Stump Grinding and Tree Stump Removal is:
1) Safe
2) Sensible
3) Affordable
LANDSCAPING AND PLANT 
Cross Cut Tree Services & Landscaping offers commercial & residential landscaping and plant installation. Whether you need a few trees planted or a full-scale site installation, Cross Cut Tree Services & Landscaping has the knowledge and dedication to do the job right. We have an excellent landscaping crew dedicated to landscaping, planting of an assortment of plants, and tree and shrub transplanting. We can provide beautiful, healthy, and low-maintenance landscaping for you to enjoy for years to come.
For your commercial needs, we will work with you to ensure that your establishment will display its own unique landscaping and plant design that will be a pleasing welcome to your clientele. We will work in a timely manner, and we will operate within your budget. Our creative team will listen to your wants and needs, then custom design and install the right landscape to suit your taste, budget and location. Proper planting is one the most important "secrets" in successful landscaping. Plants and colors are the "flavors" that bring your garden to life.
Using the latest planting techniques, our landscaping experts make certain that all plant material is not only installed properly but situated for maximum longevity and maturity. We can provide beautiful, low-maintenance landscaping. We will also make certain you are completely satisfied with the results. Our landscaping and plant installation services include:
1) Trees
2) Shrubs
3) Annuals
4) Perennials
5) Ground Covers
6) Bulbs
7) Lawns
8) Complete Flower Beds
9) Quality landscaping and plant installation results in reduced replacement and maintenance costs.
SHRUB PRUNING
Protect Your Lawn and Your Home !
Shrub pruning involves the selective removal of specific plant parts for the benefit of the entire plant. Many problems may be prevented by pruning correctly during formative years for a tree or shrub. While shrub pruning usually involves the removal of branches it can include removal of roots, seed pods, or flower buds. Many plants will grow and flower with little pruning provided they are given sufficient room to grow. Pruning also maintains proper shrub/bush shape that is appropriate with surroundings. Overgrown shrubs and bushes can make a property look unorganized & overgrown.

The Benefits of Shrub Pruning
1) Shrub pruning promotes plant health by removing dead or dying branches injured by disease, severe insect infestation, animals, storms, or other adverse mechanical damage.
2) Shrub pruning maintains plants by encouraging flower and fruit development, maintaining a dense hedge, or maintaining a desired tree form or special garden forms.
3) Shrub pruning improves plant appearance by controlling plant size, keeping evergreens Shrub Pruning well-proportioned, or remove unwanted branches that detract from plant appearance.
4) Shrub pruning protects people and property by removing dead branches, weak or narrow-angled tree branches that overhangs homes, parking areas, and sidewalks, anyplace falling limbs could injure people or damage property.
5) Shrub pruning for security purposes shrubs that interferes with street lights, traffic signals, and overhead wires, obscures vision at intersections, entrance to your home.
Crosscut Tree Service & Landscaping can provide professional shrub pruning to enhance your commercial or residential property. Our technicians will work with you and your needs to make your landscaping beautiful, healthy and safe.
WEED CONTROL
Make Your Yard Look Beautiful !
We understand at times weed control, or backyard landscaping, in general, might be something more than you want to handle. Weed control can be very challenging for the weekend gardener. Trying to get rid of weeds from your lawn can be a long and difficult task. Let Cross Cut Tree Services & Landscaping be your choice for a healthy and weed-free backyard. Creating the ideal environment is a delicate balance between encouraging the growth of beautiful plants and trees without providing an environment where weeds can run wild.

MULCHING
Mulching is One of the Most Beneficial Things a Home Owner Can Do for the Health of a Tree. Mulching is applying a material onto the soil that serves several purposes. Mulching inhibits the growth of weeds, one of the most effective methods. It is also used to increase the concentration of nutrients in the soil. A layer of mulch can inhibit certain plant diseases. Mulch must be applied properly; if it is too deep or if the wrong material is used, it can cause significant harm to trees and other landscape plants. There are both organic and synthetic forms of mulch.
Mulching eliminate mowing around trees and shrubs and provide a physical barrier that prevents damage from lawn mowers and weed trimmers. Also, adds to the aesthetic appeal of your landscape, looks cleaner and more finished. Whether you choose to use a black, brown, pine, red bark mulch, coconut husk mulch or some beautiful colored rocks, it will really make your yard stand out (in a good way). Mulch can give planting beds a uniform, well-cared-for look.
Add to The Value of Your Home
It's no secret that beautifully landscaped yards add to the value of your home. Mulch can also make an attractive walkway through the landscape. Mulching make landscapes more attractive, usable and to reduce the amount of maintenance work. Whether you are looking for mulching to specifically address weeds or as part of a total lawn care solution, Cross Cut Tree Services & Landscaping can help. Cross Cut Tree Services & Landscaping will be designing and suggest the right mulching for your lawn.
AERATION & FERTILIZATION
Lawn aeration and fertilization is a must for lawn care. Once your lawn is aerated it should be fertilized and/or reseed it. The right kind of fertilization at the right time gives your grass the nutrients it needs, while aeration takes, or removes, compacted soil and thatch to give water, air and nutrients an easy way to reach your turf's roots so they can breathe. Aeration is one of the keys to healthy grass growth. It permits essential water, air and nutrients to penetrate deep into the root zone (where they are needed). The deeper healthier root systems created generate thicker, greener grass. The enhanced functioning of the soils natural organic processes means that there is reduced need for fertilization.

Lawn aeration is the secret weapon in making your lawn healthy. Aeration involves making holes in the lawn either by pushing a rod into it or by "coring", extracting a plug of soil. By Aerating Your Lawn, You Provide the Following
Benefits to Your Lawn and Its Root System:
1) Oxygen gets to the roots and the soil allowing it to "breathe"
2) Organic fertilizers and nutrients get access to the root system
3) Water is able to better soak the soil and reach the root system
4) Helps to break up thatch
5) Tight, compacted soil is loosened up allowing the root system to grow
A total lawn care program is designed to maintain your lawn's color and vigor and minimize weeds throughout the growing season. Aeration and fertilization is a big part of this. Cross Cut Tree Services & Landscaping is best choice when you need aeration and fertilization for your lawn care.
Zip codes we serve in Indianapolis IN
Tree removal 46077, Tree removal 46107, Tree removal 46113, Tree removal 46163, Tree removal 46183, Tree removal 46201, Tree removal 46202, Tree removal 46203, Tree removal 46204, Tree removal 46205, Tree removal 46206, Tree removal 46207, Tree removal 46208, Tree removal 46209, Tree removal 46210, Tree removal 46211, Tree removal 46213, Tree removal 46214, Tree removal 46217, Tree removal 46218, Tree removal 46219, Tree removal 46220, Tree removal 46221, Tree removal 46222, Tree removal 46224, Tree removal 46225, Tree removal 46226, Tree removal 46227, Tree removal 46228, Tree removal 46229, Tree removal 46230, Tree removal 46231, Tree removal 46234, Tree removal 46235, Tree removal 46236, Tree removal 46237, Tree removal 46239, Tree removal 46240, Tree removal 46241, Tree removal 46242, Tree removal 46244, Tree removal 46250, Tree removal 46251, Tree removal 46253, Tree removal 46254, Tree removal 46255, Tree removal 46256, Tree removal 46259, Tree removal 46260, Tree removal 46262, Tree removal 46266, Tree removal 46268, Tree removal 46274, Tree removal 46275, Tree removal 46277, Tree removal 46278, Tree removal 46282, Tree removal 46283, Tree removal 46285, Tree removal 46291, Tree removal 46295, Tree removal 46296, Tree removal 46298.
Zip codes we serve in Carmel IN
Tree removal 46032, Tree removal 46033, Tree removal 46074, Tree removal 46077, Tree removal 46082, Tree removal 46260, Tree removal 46280, Tree removal 46290
Zip codes we serve in Fishers IN
Tree removal 46037, Tree removal 46038, Tree removal 46040, Tree removal 46055, Tree removal 46085, Tree removal 46256
Zip codes we serve in Greenwood IN
Tree removal 46142, Tree removal 46143, Tree removal 46184, Tree removal 46163, Tree removal New Palestine IN, Tree removal 46055, McCordsville, Tree removal 46167, Tree removal Pittsboro IN, Tree removal 46052, Tree removal Lebanon IN, Tree removal 46183, Tree removal West Newton IN, Tree removal 46112, Tree removal Brownsburg, Tree removal 46069, Tree removal Sheridan, Tree removal 46075, Tree removal Whitestown, Tree removal 46118, Tree removal Clayton IN, Tree removal 46122, Tree removal Danville, Tree removal 46107, Tree removal 46203, Tree removal Beech Grove, Tree removal 46077, Tree removal Zionsville, Tree removal 46149, Tree removal Lizton
Zip codes we serve in Plainfield IN
Tree removal 46168, Tree removal 46197, Tree removal 46231
Zip codes we serve in Noblesville IN
Tree removal 46038, Tree removal 46060, Tree removal 46061, Tree removal 46062
Zip codes we serve in Westfield IN
Tree removal 46032, Tree removal 46033, Tree removal 46062, Tree removal 46074, Tree removal 46077
Zip codes we serve in Greenwood IN
Tree removal 46142, Tree removal 46143, Tree removal 46184
Zip codes we serve in Avon
Tree removal 46123, Tree removal 46168, Tree removal 46234
Service Area
Tree removal Indianapolis, Tree removal Carmel, Tree removal Fishers, Tree removal Plainfield, Tree removal Noblesville, Tree removal Westfield, Tree removal Pittsboro, Tree removal Lebanon, Tree removal West Newton, Tree removal Brownsburg, Tree removal Sheridan, Tree removal Whitestown, Tree removal Clayton, Tree removal Greenwood, Tree removal Danville, Tree removal Beech Grove, Tree removal Avon, Tree removal Zionsville, Tree removal Lizton.

ALL-HOUR EMERGENCY TREE SERVICES !
We Know Trees Quality Indianapolis Tree Trimming, Tree Removal, | Stump Removal & Grinding for over 25 years.