Frequently Asked Questions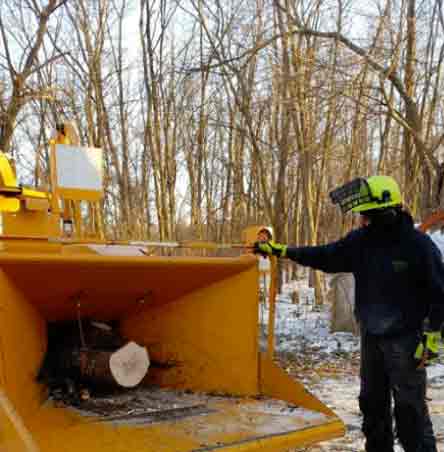 Our Landscaping trees are more than simply magnificently attractive; they're also highly valuable to our general indoor comfort, security, and efficacy. Not only do trees provide privacy on our possessions, but they also double as built-in color canopies, snow fences, wind barriers, and UV-ray absorbers. These features offer you a greater degree of energy efficiency in the house, which in turn, reflects in your monthly utility bills. For all these reasons and more, it Is very important to employ appropriate tree maintenance practices each season, even in winter.
Should I Prune Trees in Winter ?
Tree Pruning is significant since it stimulates new growth, which in turn, improves the strength, attractiveness, and functionality of trees. In winter, trees must be pruned for optimum spring development, in addition to, pest and disease defense during the colder months. It's an excellent time to have your trees since all the foliage has fallen. Tree support technicians can quickly see where branches and limbs link, giving them more access into this tree canopy.
Do Trees Need Mulch in Winter ?
Just Like pruning, mulch is also a yearlong requirement for trees. Does mulch offer an additional aesthetic appeal to your landscaping, but it protects tree roots and keeps soil moisture. The mulch mattress keeps the warmth of sunlight and prevents the earth from freezing in harsh temperatures. All this helps enhance soil nutrient levels and requirements, thus promoting healthy tree growth annually.
Can Snow and Ice Kill My Trees ?
Should you Take decent care of your trees all through the year, such as good tree maintenance practices, pruning, watering, fertilizing, and mulching, you can anticipate your own landscaping trees to survive winter. But inclement conditions like ice and snow may damage trees, and also kill them if they're already weakened, insufficient, or even diseased.
How Do I Protect My Trees in Winter ?
Besides pruning and mulching, There Are Numerous Additional Initiatives it is possible to take to guarantee winter season survival and best spring tree development. Such undertakings comprise cabling and bracing, bark fix, integrated pest control, regular inspection, as well as dead or hazardous tree removal. Think about talking to a certified Indianapolis tree service firm for personalized and professional suggestions for your landscaping trees.
Who Can I Call for Reputable Winter Tree Service ?
Call Cross Cut Tree Services & Landscaping for Indianapolis tree support you can trust. We're highly experienced and trained Tree maintenance technicians offering residential and commercial tree solutions at Affordable rates. Request a quote anytime.

ALL-HOUR EMERGENCY TREE SERVICES !